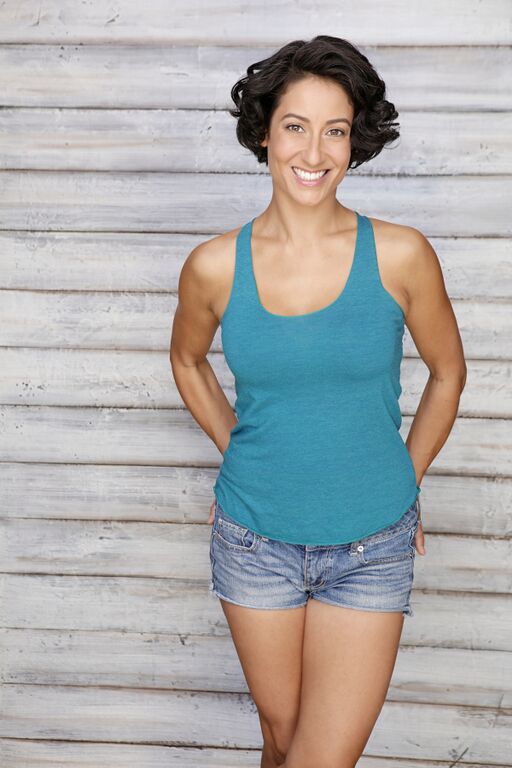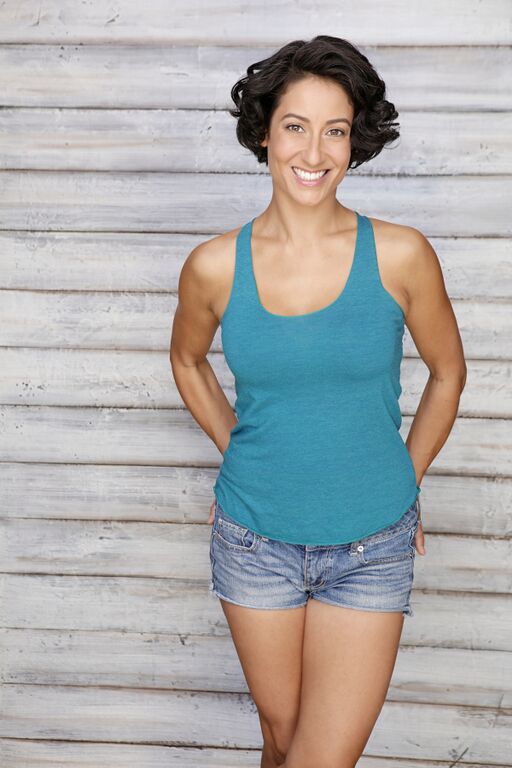 Jess Dexter
Jess began pursuing her passion for dance 31 years ago in Vancouver. She designed and implemented a dance program for secondary school students by age 17 and has been teaching in schools ever since. While living in Los Angeles, she trained extensively in two performing dance companies and completed her Bachelors of Science in Kinesiology with a focus on secondary physical education. Some of her on-camera credits include music videos with Pink, Christina Aguilera, Celine Dion, Snoop Dogg, Eminem, and Pras from the Fugees. As a choreographer, she directed Blu3 in an MTV World top 10 video "Where You Are" which was shot in East Africa. More recently she choreographed "Burn Again" by Canadian Artist Tristan Thompson. She is the creative director of Jess Dance.
Kyle Vicente
Kyle Vicente is a multifaceted performer, choreographer & Director. His humble beginnings started his dance career at the age of 13. Growing up in Vancouver, BC has exposed him to a lot of what the arts have to offer. He has trained in many forms of dance such as: Hip-Hop, Popping, Jazz, Locking, Contemporary, House & Dancehall to name a few. Work includes: Zapped, Rags, Percy Jackson & The Olympians: The Lightning Thief, Red Riding Hood, Kickin' It Old School, Center Stage 2, Fantastic Four 2, Another Cinderella Story 2, Spectacular, Psych (American Duos), Kyle XY, Eureka & more. He has performed at events such as: Body Rock, Canadian Hip-Hop Championships, Opening for "Fabolous", Jayme Armstrong, Brock Zanrosso & has also performed at the annual event "San francisco Hip-Hop Dance Festival" alongside with the America's best dance crew "The Jabbawokeez". Kyle is a member of OTI (Over The Influence) Crew as well as 1st place winners in Artists Emerge 2011-2014 & World Of Dance 2011/2013 as well as 2nd and 3rd place winners at Body Rock, "The Faculty". He has also trained with "The SOULdiers Company", "The Source Dance Company" & has worked with Celebrity Cruise Lines. Kyle alongside with his partner Chris Wong, are the directors and founders of a hip-hop/dance training program based out of Vancouver called Culturally Defined. Kyle's desire is to motivate and inspire others to better themselves in their artistic fields & to see the passion that people put into their own creative interpretation.
Ikue Ueno
Originally from Japan, Ikue is a multi-disciplinary artist, dancer, performer and choreographer who has been dancing for over 20 years with an extensive range of experience in Waacking, Voguing, Hip Hop, House Dance, Contemporary, Jazz, Modern and Ballet.
Her dance training began in Japan, and since she moved to Canada, she has studied at the University of Alberta Orchesis Dance Program, Harbour Dance Centre, A Star Studio (the previous Boogaloo Academy,) the Source Dance Company, Lux Dance Company, Modus Operandi, Training Society of Vancouver Working Class and Vancouver Circus School. She holds an education degree from Japan and is very passionate about sharing her love of art while performing, competing, battling and teaching students for all ages and levels at various dance studios, schools and community centres.
Ikue was a semi-finalist at the House dance battle of Vancouver Street Dance Festival 2017, and has won three titles as the best voguer from the Opulence Ball, the Amaze Ball and the Celebs Ball held in Vancouver. Ikue was also awarded the title of Vancouver Nightlife Award's Best Performer of the Year in 2011 along with House of La Douche, Vancouver's premier Voguing and Waacking dance crew, where she is 'the mother' of the house. The collective was documented by CNN's Great Big Story.
She has worked with numerous artists, events, and organizations including: K-OS, Aaron Carter, Snow, Zebra Katz, DJ Mike Q, Amanda Lepore, Victoria Anthony, KO by Katherin Olivos, RUKUS by Yasuhiro Tomita, DJ Kasey Riot, Quanah Style, Niska Napoleon, BESTiE, Sons of Granville, Vancouver Fashion Week, Vancouver Alternative Fashion Week, Vancouver Art Gallery FUSE, Bass Coast Festival, Vancouver Pride, Strut, Wiggles, House of Celebs (Celebrities Nightclub dance crew,) Blim, Waacouture. She was also a featured Hip Hop dancer along with Now Or Never b-boy crew and Fresh Groove Productions in the Closing Ceremony of Vancouver Olympics 2010.
Her mission is to spread the love of dance, keep the culture alive, and keep evolving as a true entertainer.
Everest Shi
Everest Shi is a professional dancer/choreographer based in Vancouver, Canada. He has worked with Cisco Systems, World of Dance, DanceOn, Electronic Daisy Carnival Las Vegas, WINNERS, and many companies, commercials, TV shows, and artists. He has danced, choreographed, and taught internationally, and has trained with industry professionals, such as Cameron Lee, Antoine Troupe and Kolanie Marks. Currently he is affiliated with House of La Douche and Footclan.
Aneesha Thadani
Trained in Indian Classical Dance form – Bharatanatyam
for 9 years, the passion to teach and thrive to instill
knowledge related to Indian Dance forms took its course for Aneesha at the age of 15. She has conducted various workshops in the schools of Mumbai specifically for Bollywood. Aneesha has
choreographed for the biggest Inter college festival
Malhaar by ST Xaviers College Mumbai in the Indian
dance category for 5 consecutive years.
Having had the opportunity to work in the past with well
known Bollywood Film Choreographers like Farah Khan, Rajeev Surti, Rekha Chinni, she started the trend of Indian Wedding Choreography in Mumbai.
With the experience of Choreographing for more than 175
weddings in the last 7 years, she continues to ensure
each wedding stands out and is filled with the most
exuberant, beautiful and poignant moments.
The objective is to make people aware of Traditional
Indian dance forms, Semi classical and Bollywood in the
most fun way. India's leading Magazine India Today featured Aneesha as a renowned wedding choreographer who sets the upcoming wedding trends.
Jordan Lawry-Fassina
Jordan's fervor for dance connects back to his hometown of Winnipeg, Manitoba, where his initial experiences and foundation with dance were set. Jordan has spent significant time working on his knowledge of street dance from house, hip-hop, to new jack swing, to name a few. As someone establishing himself in the dance scene, Jordan aims to provide a holistic teaching experience through awareness, knowledge and execution, from choreography to foundation and it's in-betweens.
Jhaymee "Eloquence" Hizon
Jhaymee "Eloquence" Hizon is known and respected throughout the Lower Mainland as a dancer, teacher, choreographer, and as one of the members of the infamous Now or Never Crew. Jhaymee and his crew are one of the top bboy crews in Canada and becoming highly regarded worldwide. His style is a fusion of the traditional way of bboying and his own original movements. With the, "it's not what you do, it's how you do it mentality", he ads style into every movement. Jhaymee has been teaching dance for over fifteen years. His recent accomplishments include Massive Monkee Day (Champions) Battle of the year International (Germany), IBE (2011 Europe World Battle) Closing ceremonies of the 2010 Winter Olympics at BC Place. His goal is to promote the positive side of hip-hop, while preserving this powerful art form and its strong cultural presence.
Barney Lee
All around hero of the local dance scene, Barney can be found every evening at a dance of one sort or another. He adores social dancing almost as much as his dance partners adore him. Waltz, Salsa, Ballroom, Blues, Lindy Hop, Charleston, Tango, you name it, he teaches it!
Currently he is the manager of the weekly Rhythm City Strut on Thursday nights, but more than that he is an ambassador of the dance: welcoming to beginners and inspiring to established dancers.
Teresa Riley
Teresa Riley has been trained in ballet, jazz, and modern, and has found her passion in SWING DANCING, specifically the 'Lindy Hop'. She has learned Swing from various teachers around the world and is very active in the local Vancouver and greater area swing dance scene, not only as a dancer but also as a singer/musician. Teresa sings old school jazz and has her own indie/rock/jazz project that goes by T Riley, and also has a background in musical theatre and acting...a true triple threat!
Boris Fotsing
Born in Paris, Boris - aka Bison -was raised in an African environment, surrounded by music and dance. He developed a strong interest early in life, as dance was part of the family. After years studying varying styles of dance from HipHop to Salsa, he decided to focus his passion and training in teaching Afrobeat, Semba and Kizomba. Boris believes dance is a form of expression, freedom and recreation. He has great care for his students, always uses humour for his lessons, and his smile never fades.

Boris will have you travelling through Africa with the steps and the music as guides. Coupé Décalé from Ivory Coast, Azonto from Ghana, Bikutsi from Cameroon or Ndombolo from Congo, are just some of the moves you'll try!
Shae McLean
Shae McLean is an angelic woman who comes alive when she dances and (is a firm advocate) of the healing power of movement. She is currently living on the beautiful shores of Vancouver, British Colombia. When she isn't dancing, you can find her acting, singing, writing and teaching various styles of dance including urban contemporary, jazz funk, hip hop and ballet/creative movement. For Shae, teaching is a way to hold space for others to find their own language within the body. "I believe dance is a way for all of us to connect to our infinite potential; to be one with all things. When we empower ourselves to move bravely into the unknown, allowing our body to lead us, we are rewarded with the many gifts of the world. Every student of mine is invited and supported on their own path inwards." Shae is currently a co-director of Illustrative Society Urban Contemporary Collective and teaches at various community centres and dance studios across the city.